Huntsville-Madison Joins the Intercept Family
2022-03-18 11:19
Great news! Our community is growing! Huntsville-Madison County Public Library in Alabama has adopted the Intercept code for their events calendar and room reservations! Shout out to Aaron and Marianne who made it happen!
Staff from RAILS, Camden County and Richland presented a webinar with Intercept developer Aten Design Group on Oct. 27 to show the different ways organizations can adopt and adapt Intercept to fit their needs. You can see the recording here.
Check out some recent updates!
Staff can now track customers' studio orientations, certifications and approvals for access to different types of rooms. Staff can also run reports (and export to Excel) to see which customers are approved to use each room.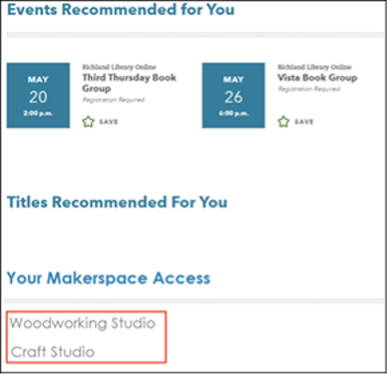 Room Reservation status now defaults to "Approved" for staff making reservations. 
Corrected an issue with event attendance reports that were timing out.
Redesigned how error and confirmation messages are presented to staff when scheduling room reservations. Now, the messages will appear where they are easiest (and most likely) to be seen.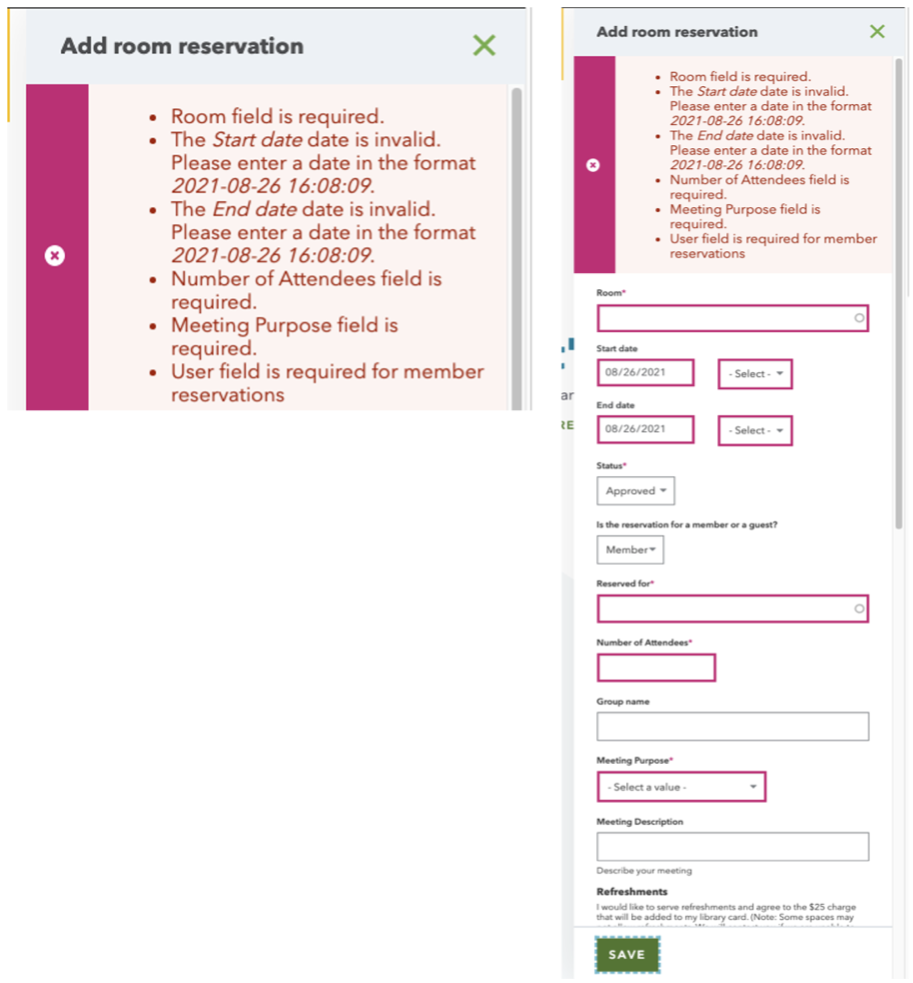 Implemented a new view for guest room reservations so that now you can see guest details.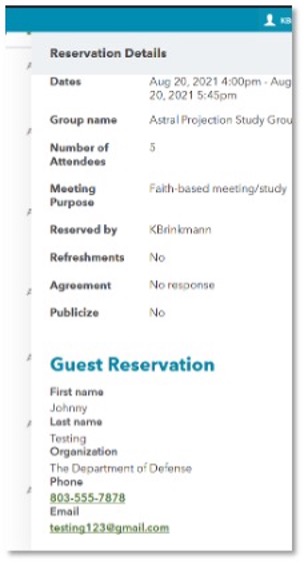 Updated how information displays on the staff-side view of the room reservation calendar so that the individual's name on the reservation will display. Before, only group names would appear. 

Rolled out a certification feature for customer reservations. Customers who are certified to use certain makerspaces can now be granted access to reserve spaces using their library card/account.  

Implemented a new room reservation feature which will allow staff to copy an existing reservation. This feature will greatly decrease the time needed for staff to reenter a customer reservation.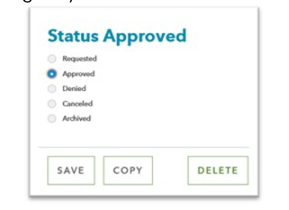 Upgraded to Drupal 9. 
Corrected an issue where staff were redirected to an incorrect page/message after approving or changing a room reservation.  
Removed duplicate columns on the Room Reservation list view making it more compact so that staff no longer need to scroll horizontally in order to view/interact with the "Edit" button.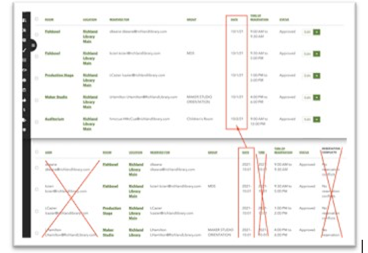 Corrected an issue with entering multiple room reservations for customers where, after submitting the first reservation, the customer name on the subsequent reservation displayed incorrectly.  
Made updates to how error messages are displayed when staff create a customer reservation. Now, error messages (in red) will correctly disappear once the error is corrected and a success message (in green) is displayed.