New Year, Improved Intercept!
2021-01-01 13:17
Well, if 2020 hasn't been a year, I don't know what. But while we've all been "Don, you're muted"-ing and hoarding toilet paper, Richland Library and Aten Design have been steadily improving Intercept and our library website. Since launching in November of 2018, we've done dozens of demos. We've heard what you've said, and what our staff and customers have said. Here are some of the features and enhancements we've implemented since launch.
(If 2020 has you like, "what's Intercept? I never signed up for this!?!" let me refresh your memory. Intercept is an open source calendar, event management and room reservation system, based in Drupal and currently working with Polaris ILS. It was developed by Richland Library and Aten Design Group with initial funding from the Knight Foundation.)
Customer Facing Improvements
Prompt attendees to rate an event
Direct customers to Account Summary page when logging in to encourage use of recommendations.
Event registration reminders via email
Allow non-cardholders to register for events as guest

Automatically register customers on waitlist when space becomes available
Prompt customers to update contact information
Display public meetings separately from library programs on calendar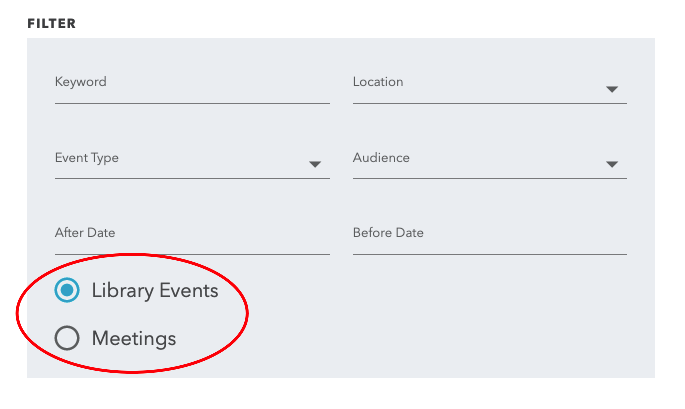 Upgraded a printed, customized calendar
Display "Available Now" rooms button
Display Events Recommended for You in event details page
Display "Recommended For You" label next to recommended events based on customer's own settings, attendance history and events saved.

Clickable tags for event types, audience and subject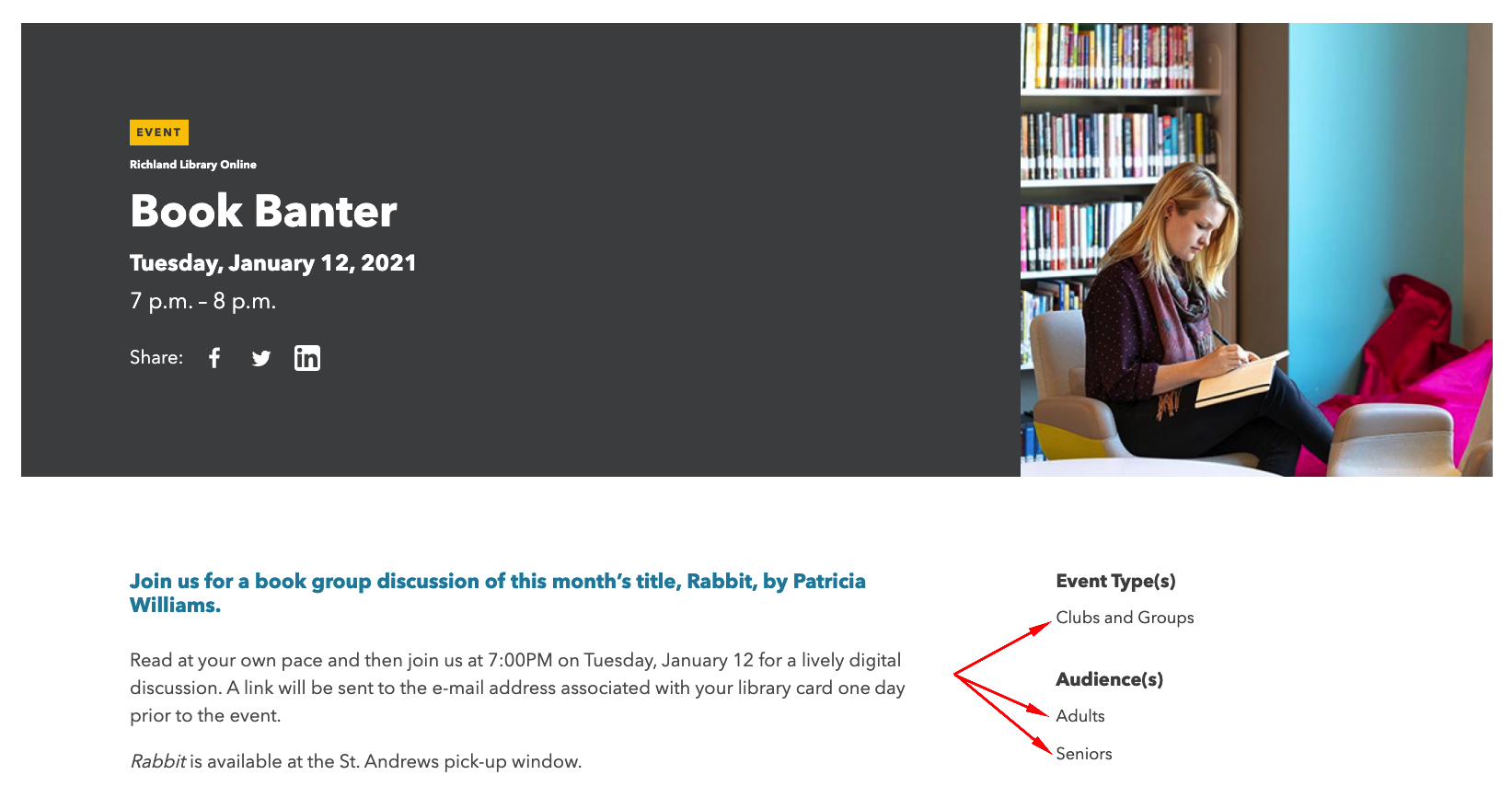 Social media sharing icons
Save to calendar (iOS only for now)
Staff Facing
Alert staff when double booking.

Block rooms system-wide for holidays and emergency closings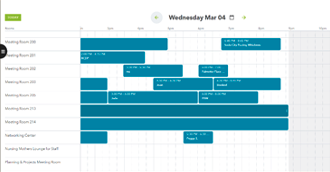 Click and drag functionality added to room reservation calendar
Set maximum time limits on room reservations
Customize the number of event reservations per cardholder
Look up cardholder by name or number for event registration
Export attendance and room reservation reports
Efficient and functional administrative menu with permissions by role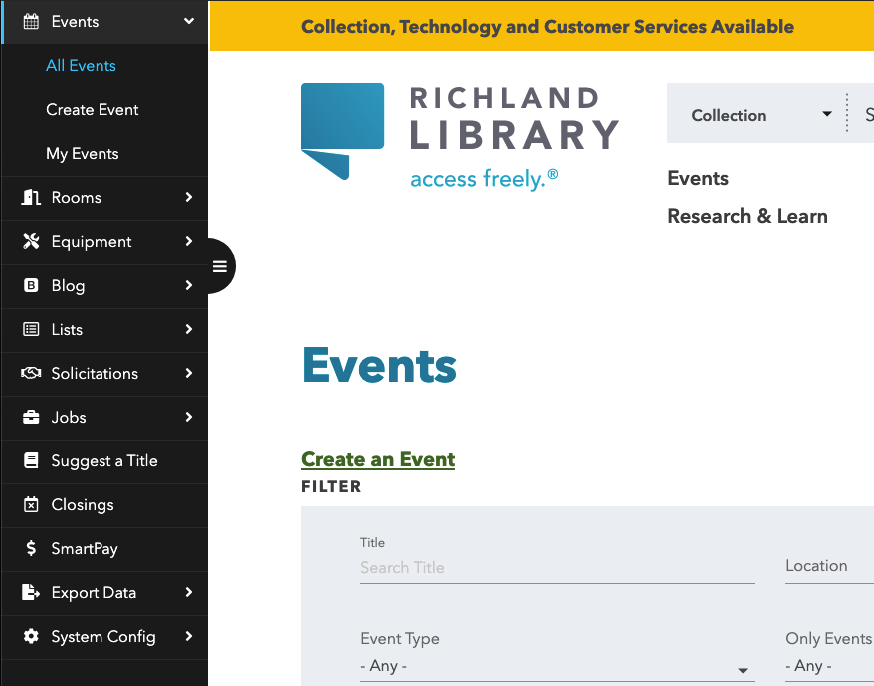 Customized end times on room closings