Latest Feature Simple but Mighty
2022-08-08 15:29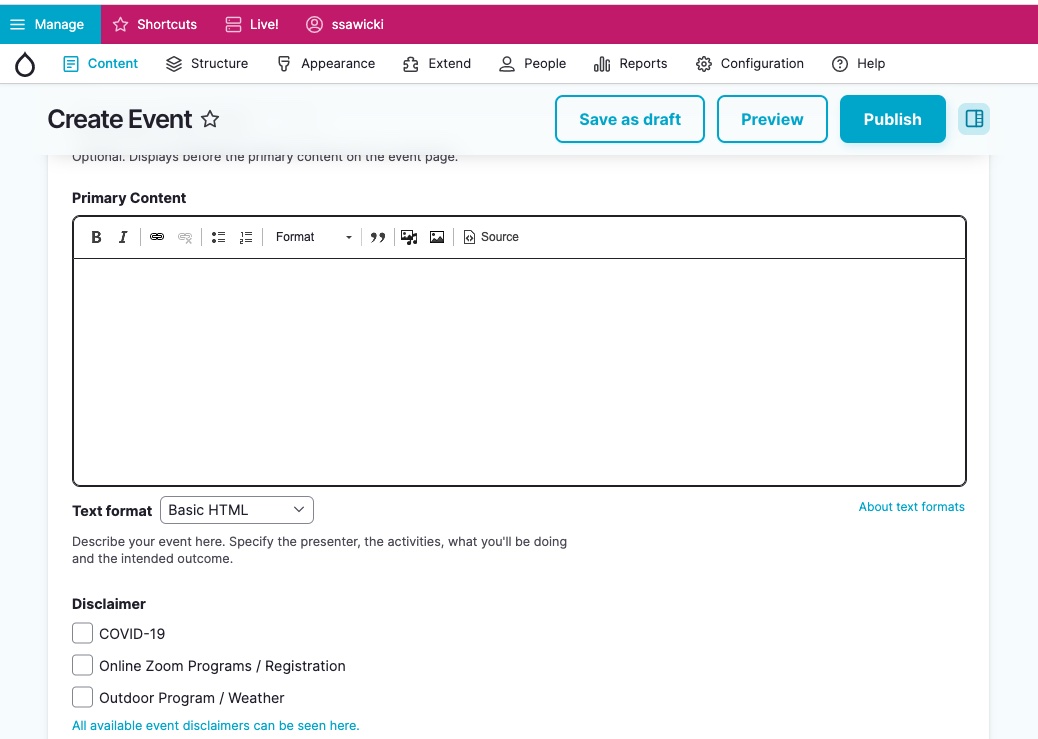 Common Event Messaging Feature
Now staff can automatically add repetitive copy to an event with consistency! Check out this new feature we launched last week that allows event creators to simply click a box and add in three common event messaging types. At Richland Library, we have them set up as the following:  
Outdoor Program / Weather Disclaimer
COVID Safety
Zoom Registration
 But your library can customize however you'd like!
Watch the video to see how it works! Let us know if you have questions.